Available images in the Photo Gallery section.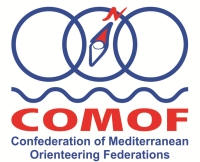 Total results of the different competitions of the XII International Orienteering Trophy Costa Blanca.
At seven in the evening of Saturday 12 February at the Cultural Hall of Sant Joan d'Alacant, and superbly led by Joseph A. Nieto, and there has been the traditional Gala Orientation, which the President has given a plaque FEDO Hans Gemperle, in recognition of so many hours spent photographing athletes of our Federation.
In the municipality of Sant Joan d'Alacant, chaired by Sergio Griffoni, and attended by delegations from Serbia, Italy, Turkey, Macedonia, Spain, Portugal and Cyprus, took place on 3 rd Meeting COMOF, which has agreed to include Portugal and Cyprus.
The next is scheduled COMOF test to be held in Turkey during the last week of February 2013.